This years theme for International Women's Day is "#EachforEqual." The theme calls on all of us to stand on the right side of history: to address inequities, broaden perceptions and celebrate women's achievements.
At Afrocenchix we're saying #EachforEqual by celebrating women that have inspired and challenged us to be and do better every day.
Because of incredible women in our community, we're empowered to not only do better for our customers but for our investors, suppliers, partners and growers around the world too.
Here's a list of just a few black women from Britain and around the world that are an inspiration. Women who are winning!
Margaret Ebunoluwa Aderin-Pocock MBE, British space scientist and science educator
Aderin-Pocock was born in London to Nigerian parents and studied at Imperial College London. She graduated with a BSc in physics in 1990 and completed her PhD in mechanical engineering in 1994. Since then she has spent her career managing multidisciplinary teams and developing instruments such as hand held land mine detectors and optical subsystems for the James Webb Space Telescope.
Aderin-Pocock's projects have spanned private industry, academia, and government. She was awarded an MBE in 2009 and received the 2019 Woman of the Year award for innovation. Aderin-Pocock has presented several science shows including "Do We Really Need the Moon?" (BBC 2) and recently presented the new series of Sky at Night on BBC 4, which will be back on screens in April (2020).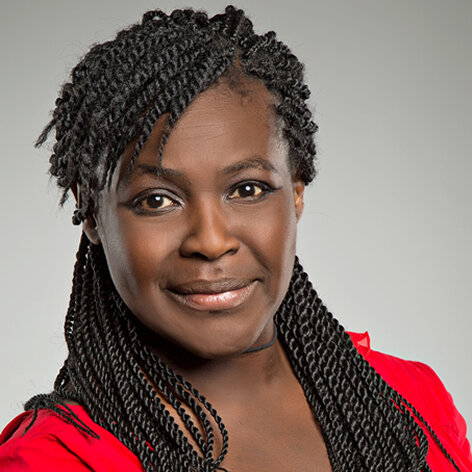 Vanessa Kingori, publishing director of British Vogue
As the first female publishing director in the magazine's history, Vanessa Kingori is breaking barriers and building a new-era British Vogue alongside editor Edward Enninful. Born in Kenya and raised in St Kitts, Kingori has over 20 years of experience in the news and magazine sector. She got her start as an intern at the Evening Standard in London and rose to head up the magazine department. She was most recently the publisher for GQ across all platforms.
Since her reign at British Vogue began, vogue.co.uk had the most successful financial year of its history, with digital revenue increasing by 45%. Kingori is also Expert Advisor to the Mayor of London on the Brexit Expert Advisory Panel, made up of a small group of leaders from sectors including financial services, technology, science and the media.
Kingori was one of the celebrity judges that our co-founder Rachael pitched to when we won the London Creator Awards in 2018!
Dina Asher-Smith, British sprinter and 200m world champion
Dina Asher-Smith is a British athlete that has gone from strength to strength. She's been on the radar since the 2013 World Championships where she won a bronze medal in the 4x100 relay. At age 24, she is the fastest British woman in recorded history, the first British woman to win a global sprint title and the 2019 World Champion at 200 metres!
To celebrate International Women's Day, she recently had a toy doll created in her likeness by Mattel, the Barbie doll manufacturer. The company designed the toy as a way to highlight female role models and help young girls realise they can do anything they set their minds on.
Selasi Setufe, architect, Public Practice Associate
Selasi Setufe is the co-founder Black Females in Architecture (BFA) network, which counts 200 women as its members. She co-founded the network after a chance meeting with three other black women (Akua Danso, an architectural assistant at Scott Brownrigg; Alisha Morenike Fisher, a Public Practice programme officer; and Neba Sere, an architectural designer at Penoyre & Prasad) at an architect event last year.
One of BFA's principal goals is to improve visibility of black women in the profession. The network is not limited to architects, also including engineers, landscape architects, interior designers, urbanists, planners and curators.
Setfue is co-director and membership manager at BFA and having recently become a Public Practice Associate, is based at the London Borough of Barking and Dagenham's wholly owned development company, Be First where she manages the Innovative Sites Programme.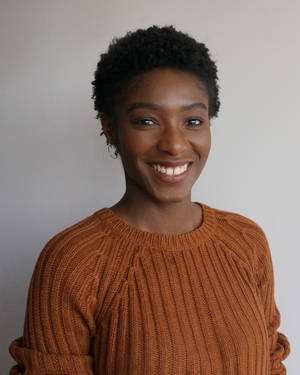 Women Winning Worldwide
Dr Matshidiso Moeti, World Health Organization (WHO) Regional Director for Africa
Dr Matshidiso Moeto is the Regional Director for Africa at WHO, responsible for accelerating regional efforts towards the attainment of universal health coverage. Dr Moeti is a public health veteran with more than 35 years of national and international experience. She joined the WHO Regional Office for Africa in 1999 and was first appointed in the role of Regional Director for Africa in 2015. In February 2020, she was appointed to her second five-year term.
Through her leadership the African region has now gone for more than three years without a wild poliovirus case and Dr Moeti is determined to ensure the region is certified free of wild polio by the end of June 2020.
She is also supporting the all-female cohort of the leadership development programme to ensure women and the next generation of girls have an empowered working environment in WHO in the African region.
Yvette Noel-Schure, publicist and co-founder of Schure Media Group
One of our colleagues attended the sold-out 'Life Talks' media session last year with Yvette Noel-Schure and Shayla Cowan, Chief of Staff and film producer at Will Packer Productions. Upon our colleague's return, she was mesmerized with Noel-Schure's warmth, genuineness and care for others. Yvette had invited a young black man from the audience that wanted to break into PR to an invite-only networking session with US publicists in New York City. It showed, she not only means what she says but she follows through too.
Noel-Schure is a veteran Sony Music publicist that has worked with Destiny's Child, Mariah Carey and Prince, amongst others. She went on to launch Schure Media Group, where she is now executive vice president (SMG counts Beyoncé, Buju Banton, LeAnn Rimes and Julio Iglesias amongst its clients). She also heads up media for Parkwood Entertainment. As a powerhouse publicist, she is not responsible for the images of many but for launching the careers of many. In her spare time she is always representing her native country, Grenada.
Yvette Modestin, poet and activist
Yvette Modestin is an award-winning poet and activist that raises consciousness about African descendants in Latin America. She comes from Colón, Panama and created the Encuentro Diaspora Afro, a Massachusetts-based organization founded in 2004 to "provide a vital space for Afro-Latinos and all people of African descent."
Modestin has been named one of the 30 most influential Afro-Latinas of the world and is also a licensed mental health clinician and wellness facilitator.