We love books at Afrocenchix HQ! Our office library is stocked with some wonderful volumes written by and about women like us. Whether you're reading alone or as part of Black Girl Book Club, there's a book out there for everyone. Here are our faves for you to add to your reading list!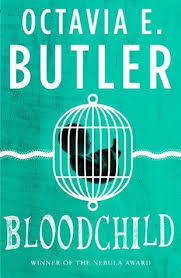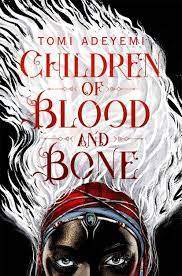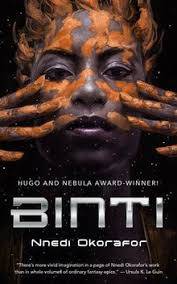 1. The Rose Petal Beach by Dorothy Koomson
Dorothy Koomson is Britain's biggest selling black author of adult fiction. This thriller serves love, friendship, betrayal and murder. The twists and turns are expertly woven and you'll be thinking about the characters for months.
2. Girl, Woman, Other by Bernardine Evaristo

Bernardine Evaristo made history last year by winning the Booker Prize with her 8th novel. Girl, Woman, Other follows the lives of 12 characters over several decades and brings them together with a heartwarming ending (that we needed after how much this book made us cry)!
3. Daughters of Nri by Reni K. Amayo
Reni Amayo's debut novel is the epic tale of two twins unknowingly descended from goddesses. Their journey of self-discovery is the start of a trilogy that will get people talking.
4. Chasing the Stars by Malorie Blackman
Everyone is talking about the ever talented Malorie Blackman since her bestselling Noughts & Crosses series just became a hot new BBC show. Chasing The Stars, another of Blackman's many books is one of our faves. This futuristic Othello-inspired tale had us on the edge of our seats. Read this for love, spaceships and epic twists!
5. Bloodchild by Octavia Butler
We couldn't make a book list without featuring the mother of sci-fi herself. Creepy but brilliant, Bloodchild and Other Stories is the only collection of short stories and essays written by Octavia Butler. Bloodchild, the title story, won the Hugo Award and Nebula Award.
6. Oh My Gods by Alexandra Shepherd
Shepherd is truly the Georgia Nicolson of our day! Her debut novel follows Helen Thomas as she moves in with her dad and gets used to living with her older half siblings. All pretty normal. Except her dad just so happens to be the ancient Greek god Zeus.
7. Binti by Nnedi Okorafor
Nnedi Okorafor won both the 2016 Hugo Award and the 2016 Nebula Award for Best Novella. Binti is the first novella in Okorafor's Binti sci-fi series and we challenge you not to read it in just one sitting!
8. Children of Blood and Bone by Tomi Adeyemi
Tomi Adeyemi has changed the game with her African fantasy trilogy! Children of Blood and Bone is inspired by Nigerian mythology, specifically focusing on the Orisha. In this world, magic is forbidden and those who are descended from the maji are called "maggots" and systematically oppressed. Read this and smile with us as the maji rise up.
9. My Hair by Hannah Lee
World Book Day is all about getting kids into reading! Hannah won the Faber & Faber FAB Prize last year and her debut book does just that. Buy this for your daughter, niece or neighbour. Hannah Lee's delightful heart warming tale of a little girl asking, "How shall I style my hair?" We hosted an event with Hannah last summer and she is as lovely as her book!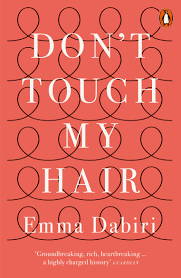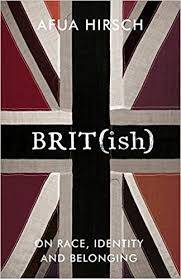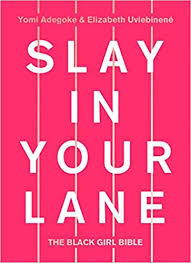 10. Brit-ish by Afua Hirsh
Afua Hirsh is a journalist, broadcaster, and former barrister. Her brave and thought-provoking debut explores race and identity with a mixture of historic exposition and personal stories.
11. Slay in Your Lane by Elizabeth Uviebinené and Yomi Adegoke
Two friends and high highflyers, Elizabeth Uviebinené and Yomi Adegoke started a movement with their debut. A fave in our office, and not just cos we're in the chapter on Representation! This inspirational guide to life will help you find success in every area of your life.
12. Don't Touch My Hair by Emma Dabiri
Emma Dabiri is an inspiring academic and TV host. In her long-awaited book, Dabiri takes us through an investigation of black women and their hair. From shocking personal tales to eye opening original research, this book will get you thinking.
We're giving away 3 signed copies of Don't Touch My Hair by Emma Dabiri along with Afrocenchix goodies. Sign up to our mailing list so you'll be the first to know when the giveaway goes live!
Thanks for signing up!
This field is required
This field is required