Join the Afrocenchix Sub Club!
Get your fave products on repeat!
5% Off Your
Favourite Products

Regular savings. You save 5% on every single subscription round. That's better than most savings accounts so stash that cash in an ISA and treat yourself at the end of the year!
---
Never Run Out Of Your Faves
Never run out of safe, effective, natural products. We've all had that moment when you're out of natural shampoo and you're tempted to use hand wash to cleanse your curls... Never again! Now, we'll keep you well stocked with the things you need so you can relax and focus on what really matters to you.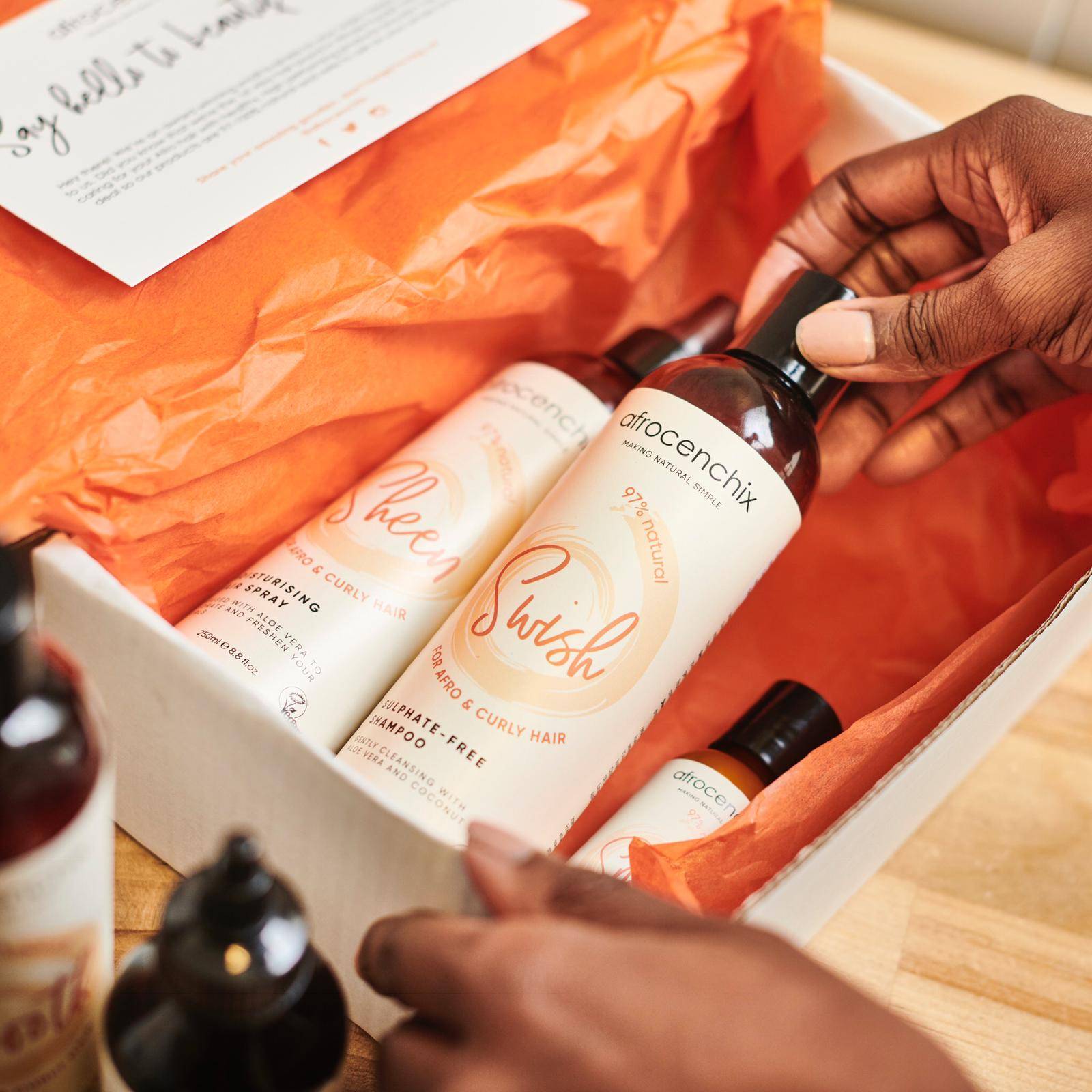 You're busy, we get it. When you subscribe to your favourite Afrocenchix products, you don't have to remember to order when you're running out. Just choose your frequency (either every 1, 2 or 3 months) and your faves will be delivered to your door.
---
Not only will we send you the safe, effective products you need, you'll also receive exclusive gifts and treats just for you. This includes: surprise gifts with your subscription, exclusive offers and first access to our events, access to our product trial club and more!
The first rule of Sub Club is you don't think about Sub Club...
That is, until your package arrives to put a huge smile on your face which of course compels you to tell all your friends and family.
---
---
"My hair has grown so much since I started using The Moisture Surge Set. I love the smell, I love that they are natural products and I love that they are produced in England by women!!
I have recommended these products to my family and friends. Great price and fast shipping."
"The Full Set leaves my hair feeling cleansed and healthy after use. I like to use the LOC method with these products and it gives me the best result. 100% worth the money."
Frequently Asked Questions
Can I change the delivery schedule of my order?
Yes! The subscription service is super flexible. You can change the date and frequency of your subscription by simply logging into your account.
Can I cancel my subscription at any time?
Yes you can. Please note that if you want to cancel your subscription, you must do so two weeks before it renews. If you wish to cancel once your products have been dispatched, you will have to pay a return postage fee.
Can I subscribe to more than one product?
Yes! You can subscribe to different products and set different delivery schedules.