The Christmas season is here! Office parties, family meals, catchups with friends and winter breaks all have one thing in common... the question of what to do with your hair! Click the style ideas below for natural hair inspiration and tips on achieving and maintaining these beautiful Afro hair styles.
---
Glow at your Christmas & New Year parties with these glamorous styles
---
Festive Style 9: Braided Crown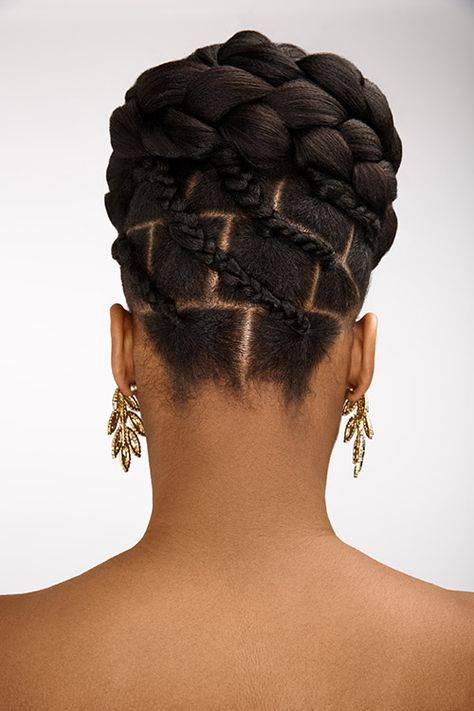 Another fancy one for the hairdresser to hook you up with! This regal up do will help you stand out whatever the event. Keep this looking fresh by tying down with a silk scarf and caring for your hair daily with Sheen natural moisturising spray and Soothe 100% natural.
Stylish looks always start with clean, well moisturised hair. So make sure you've got everything you need for wash day before you get ready to look your best this Christmas. Shop the set below and enjoy your holiday hair!