"The blend of natural and organic ingredients make it a well-loved match for all textured hair."

"Afrocenchix's Smooth... provides the perfect environment for hair growth while simultaneously nourishing, softening and hydrating the hair."

"Soothe Oil's glorious mixture of nourishing oils and vitamins makes it perfect for keeping afro kinks and coils moisturised."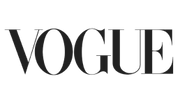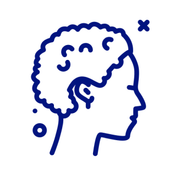 Made with curly,
coily, and Afro hair in
mind

100% Vegan
and allergen free

Formulated
in-house by our
scientists
what our customers have to say
Fabulous Products!
"Bought this for my daughters hair and it's amazing! I've tried so many products to keep her hair moisturised but nothing has worked until the LOC system. Not only does her hair feel gorgeous but it smells amazing too. The delivery was prompt and the communication from the company was great. Thank you."

Amazing experience as usual!
Amazing experience using Afrocenhcix as usual! This time I used the conditioner as a deep conditioner with a heated cap and woooow. The thing is, my hair always comes out EXTREMELY soft when I leave the conditioner on for only 5 minutes in the shower, so you can just imagine how AMAZING my hair felt when I deep conditioned with it. I will be deep conditioning regularly now.

I love the moisturising lotion.
I love the moisturising lotion. Having tried many products, I find that this properly gets into the hair shaft and gives it what it needs. I look forward to trying out more products in your range. Happy to give it a 4.5. Keep doing what you are doing because it works!😊
Our Story
"At Afrocenchix we believe the little things in life should be simple. We blend safe, effective, vegan ingredients with expertise to make hair care as simple as possible. We're extra committed to ensuring everything is safe and effective because our families use the products too. So you can trust that each bottle is filled with goodness and will do exactly what it says."

Rachael Twumasi-Corson, CEO